New facts come to light regarding Selena's tragic life. She was called the queen of Tejano music and was considered as one of the most famous Mexican American of the twentieth century. Selena is especially credited for crossover and elevating Latin music and artists into the mainstream media.
Born as Selena Quintanilla to a Mexican family in Texas, Selena's beauty and talent were known to everyone. After her father Abraham Quintanilla decided to perform a family band, Selena became the lead singer. The family struggled for years until Selena finally began to gain popularity towards the end of the 1980's, with her records topped the charts. In 1991, Selena met Yolanda Saldivar, who soon became her fan club president, manager of one Selena's clothing stores and a close friend. Selena's story became a colossal success in the United States, Mexico and the rest of the world. In the midst of it all, she also found her soulmate after she fell in love with her guitar player, Chris Perez.
After several complaints from fans and employees, Selena's family began suspecting that Saldivar was stealing money from them. After confronting her with accusations of embezzlement, Saldivar denied all of them and demanded to meet with Selena alone. The two met in an inn in Texas and began arguing. Saldivar then pulled a loaded gun and shot Selena in the back and shoulder, killing her. Selena was only 24 years old. Saldivar then fled the scene, threatening to kill herself in front of the police until she finally surrendered.
Fans all across the world were stricken with grief over the loss of their favorite singer, who is still memorable today. Selena is still regarded as one of the most successful singers in music history, selling over 60 million records around the globe. Here are some of the unusual things regarding the amazing Selena.
---
---
She didn't speak Spanish
Contrary to popular belief, Selena could speak only a few words in Spanish. Her father had to teach her how to sing it phonetically in her earliest records. When she first appeared on the Johnny Canales show in 1988, she asked if she could do her interview in English. It was only after she became an international star that she decided to learn the language completely. During her last interview on his show in 1994, Selena spoke Spanish fluently.
Was she pregnant?
Over the years, various rumors began circulating around the subject as many fans argued whether Selena was pregnant or not during her death. While her killer Yolanda Saldivar, who was one of the late singer's closest friends said that she was pregnant at the time, Selena's husband Chris Perez strongly denied it. According to several interviews, Selena's family are extremely evasive regarding the subject, and they don't give a real answer regarding the mystery.
The debate continues
Saldivar allegedly said that Selena told her shortly before her death that she and Chris would like to start a family together. She also said that they visited a doctor in order to remove her birth control device from her arm. However, others state that even if she did take out the birth control device out of her arm before her death, it would still take time for her to conceive a child. We can only guess.
A strict routine
Selena's father, Abraham Quintanilla, truly believed that his little daughter could be one of the greatest stars in the international music business. Due to that, he decided to keep Selena and her siblings, who accompanied her in their band, on a strict training routine, The father then converted the family garage into a soundproof space where Selena, her brother A.B. and her sister Suzette rehearsed on their music every day for 30 minutes.
Her brother is in trouble
The Quintallia family continued to stay in the headlines for the wrong reasons. Recently, it was revealed that the late singer's brother was listed in the Top 10 Most wanted their hometown of Corpus Christi, Texas. Abraham Quintallia III, who was Selena's former bass player, was charged with several charges, including nonpayment of child support and contempt of court. After he refused to turn himself in, he was eventually arrested by the county sheriff's office.
He remains in custody
After he was captured, Quintallia III showed up in court. The judge said that "Child support is meant to be taken seriously. The fact that you ignored my orders for years basically makes me think that you do not take this court very seriously." She then added that she is sentencing him to jail, and wants him to think about his responsibility as a father, while also thinking about the rights of his child.
A feminist icon
Selena had always perceived herself as a feminist icon in Tejano music scene, who was known for its male dominance and orientation. "Tejano music was hard for us because I was a girl. My dad had a lot of problems while trying to set up shows for us or presentations because there are a lot of men who don't think that women can get the attention of the public. But … wrong!", she said.
Hiding their poverty
Selena and her siblings were growing up near poverty, as the family was struggling to survive after their father's restaurant got closed down. Her father Abraham would usually bring the family to buy food in the small hours so that no one they know will see that they are actually using food stamps. In some point, the entire Quintanilla family of 13 people lived crowdedly together in a small house with only one bathroom.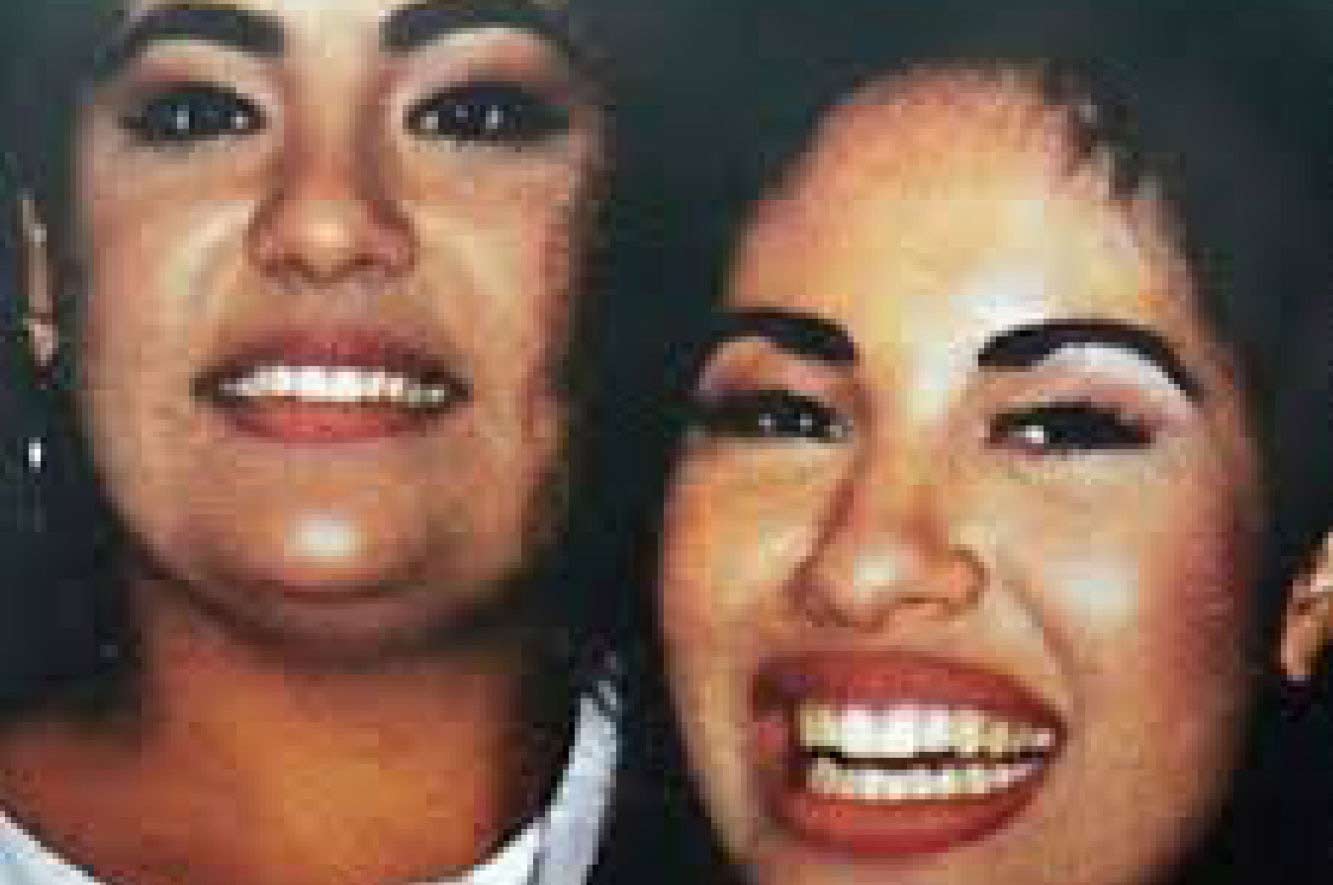 Her net worth
The late Tex-Mex star had started singing ever since she could speak, which eventually contributed to starting a career at a very young age. Due to her colossal success in both the Mexican and American Crowds, Selena began outnumbering many America artists in sales. She had multiple top selling hits during the 1990's with 14 songs on Billboard's Latin chart (seven of them reached number one). Upon her death, Selena had a total net worth of $10 million, who eventually passed on to her father and her family
Her killer
After shooting the singer to death, Yolanda Saldivar ran away from the scene while being pursued by the local police. She then locked herself inside a pickup truck in a nearby parking lot for nine hours, during which she threatened to take her own life. Upon hearing the sad news, thousands of Selena fans attended the scene to witness the police standoff with Saldivar, who eventually surrendered herself to the police.
Aftermath
Even today, Selena's killer Yolanda Saldivar still repeats that the murder of the late talented singer was an accident. According to Saldivar, They were simply arguing in the room when she fired the shots by mistake. Her story infuriated Selena's family after it was proven that Saldivar was extremely obsessed with Selena and had murdered her in cold blood after she found about her embezzlement. Saldivar is currently serving a life sentence and will be eligible for parole only in 2025. She has been kept away from other prisoners as the prison management feared she might be at risk from Selena fans in prison.
Insprining Katy
One of Selena's most famous fan is the singer Katy Perry, who discussed the singer's influence on her career: "Someone asked me 'What did you think of when you were a little girl relating to the Grammy's?' to which I responded, 'I remember Selena! That's all I remember! I remember that dress – I think it was red! Or was that [Jennifer Lopez's] interpretation of Selena? I remember the whole movie about her… and I wanted to be in that world."
A hotel jinx
When Selena collapsed and died in the lobby of the Days Inn in Corpus Christy, Texas, her last words were "Yolanda Saldivar, in room 158". following the murder and its impact on Selena's fans, the management decided that all of the rooms at the Inn need to be renumbered. According to the inn's owner, it was made to prevent bad luck but also to avoid being harassed by Selena's most devoted fans.
Her funeral
Almost 100,000 people showed up at the singer's public viewing that took place at the convention center in Corpus Christi, Texas. Many fans, friends, and family members lined up along the road of the funeral procession to honor their beloved singer one last time. Before lowering Selena's casket, many fans left thousands of white roses, which was known as her favorite. Her husband, Chris Perez was trying to cope with his loss.
Her issue broke a record
Following her death, people magazine decided to print a tribute issue in Selena's memory. The late singer was honored to be the third person in the entire magazine's history to have an issue produced in his name, with the previous ones being Jackie Kennedy Onassis and Audrey Hepburn. While they initially thought that the edition would be moderately successful, it went beyond their wildest dreams. As it turned out, the tribute issue and all of its printings have sold out.
She's a Madonna
Selena Quintanilla soon became known by her fans as the Tejano Madonna, often drawing comparisons due to their similar style in fashion. Although she received the nickname due to her flamboyant wardrobe and unique, do-it-yourself dresses, she was also being criticized by many for her provocative clothes. The singer instantly rejected this comments, saying that she considered herself as an innocent role model for many young girls in the Hispanic community in the United States and Mexico.
Selena day in Texas
The former president George W. Bush, who was the governor of Texas back in 1995, announced that the late star's birthday will be Selena day in her home state. Every year on April 16, her date of birth is a day of celebration for many of Selena's fans in Texas. Bush's choice to honor Selena is due to her major contributions to Texan music and for spreading its culture across the world.
Lopez for her role
In 1997, Warner Bros. announced that a movie based on Selena's life will be coming out to the big screens. According to various sources, over 20,000 actresses were tested for the lead role of Selena, with many rumors circulating regarding its identity. actress Salma Hayek and Mexican star Bibi Gaytán were both contacted regarding the role. After many discussions, the producers chose the then-anonymous Jennifer Lopez for the part. Their situation was the same as Lopez, whose parents were from Puerto-Rico, knew very little Spanish.
Her inspiration for music
Jeniffer Lopez received more than a million dollars for the role, which at that time was the highest salary of an actress of Latin origin in Hollywood history. Lopez herself said that her role of Selena inspired her to pursue a career in music. While many relatives of the singer praised Lopez for her amazing similarity to Selena and singing voice, several Mexican organizations protested against the studio's pick, saying that picking Lopez who was Puerto-Rican was an insult for Selena's Mexican heritage.
Selena and Beyoncé
Believe it or not, but Selena and Beyoncé actually met once in Huston, Texas. "I did actually meet Selena in the Galleria Mall in Houston, but I didn't say much to her because I wasn't a celebrity. I just saw her and said hello and kept it moving. Definitely growing up in Texas, I heard her on the radio. I think listening to her album – even though I didn't know exactly what she was saying – it helped me in the studio with my pronunciation," recalled the famous singer.
Babies were named after her
During the year following Selena's death, more than 500 babies were named after the deceased singer throughout Texas. One of those daughters is the famous singer and actress Selena Gomez. "I am named after her. She was a big deal to my family and growing up from the get-go, I knew who she was and who I was named after," said Gomez. "I got to visit her grave. I've actually met her family. Some of her family, and it's such an honor to be named after someone so amazing."
Same life experience
Beyoncé could relate to Selena's story, as both of them were originally from Texas and shared a similar background regarding their young age and father's involvement in their music. she said that The late Tex-Mex singer had a strong influence on her career, saying "I think she is a legend. I admire her. She was so talented", later adding "Even though she didn't know who I was… I was still so excited that I got the opportunity!"
Selena and Ricky
During the peak of her career, Selena Quintallia met with Ricky Martin briefly when they presented an award together at the Premios Lo Nuestro in 1992. Many music critics and fans often wondered about Selena's later career, who could have been far more successful than she ever achieved. While she paved the way for Latin music into the mainstream media, she, unfortunately, did not get the chance to enjoy its fruits, as Ricky Martin and Jennifer Lopez have.
Missing her
Although he eventually re-married and started a family, Selena's husband Chris Perez said that he still misses her every day. "It's hard to believe that it's over 25 years since Selena and I decided that the only way to be together…was to run away and get married (at 20 and 22 years old) in secret," Perez revealed in social media. "What a rollercoaster ride THAT day was."
Helping her community
Selena was famous for her philanthropic activities and always gave back to her community, even when she had almost nothing to give. During her childhood, the singer used to volunteer in many charities in the area such as Toys for Tots while also giving lectures at schools about educations. Later on, she became a spokesperson for many social organizations regarding health and domestic violence.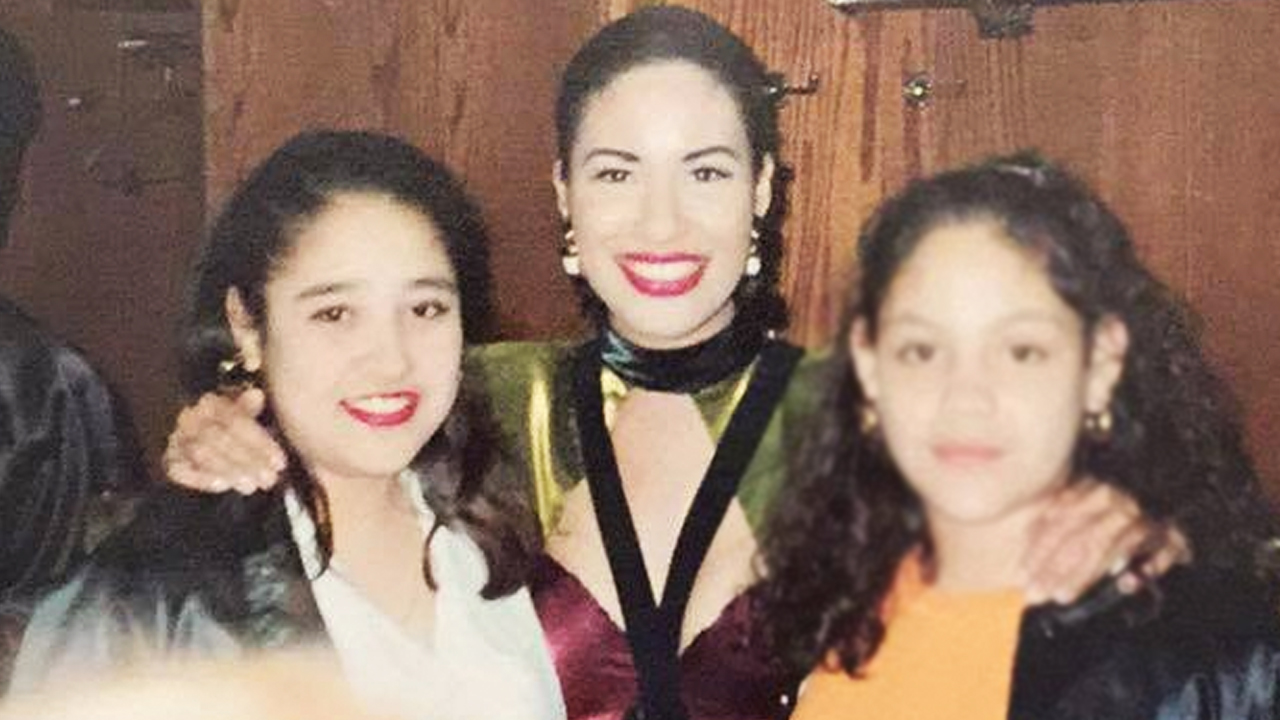 Demi Lovato is a fan
Demi Lovato became a huge fan of Selena when growing up. "Growing up, I loved Selena's music," the actress said. "I was really young when she passed, so I didn't know much about her until I got a little older. When I saw the movie, there was just some sort of connection. Even my dad is totally like the dad in the movie. It's just so similar. There is something about the movie that was really inspiring to me. "
Same as Elvis
The sense of loss in grief amongst her fans was so great it caused them to question her death. During her funeral, a rumor inspired by Elvis Presley has spread over the 50,000 attendants that Selena is alive and her coffin is, in fact, empty. While they did not believe in the beginning, many fans of the Tex-Mex queen became convinced that it was true. The family had to open the coffin for a brief moment in order to show the crowd that she is indeed lying there, dead.
Loss of an icon
Joe Patoski, A famous historian of Texas, has released a book about the late star called "Selena: Como La Flor". During an interview with NBC, Patoski said: "I'm old enough to remember Dallas and JFK and it seemed like the same thing all over again. For Mexican-Americans in Texas, the reaction was intense and deeply personal. To this day, an entire generation remembers where they were when they heard the news."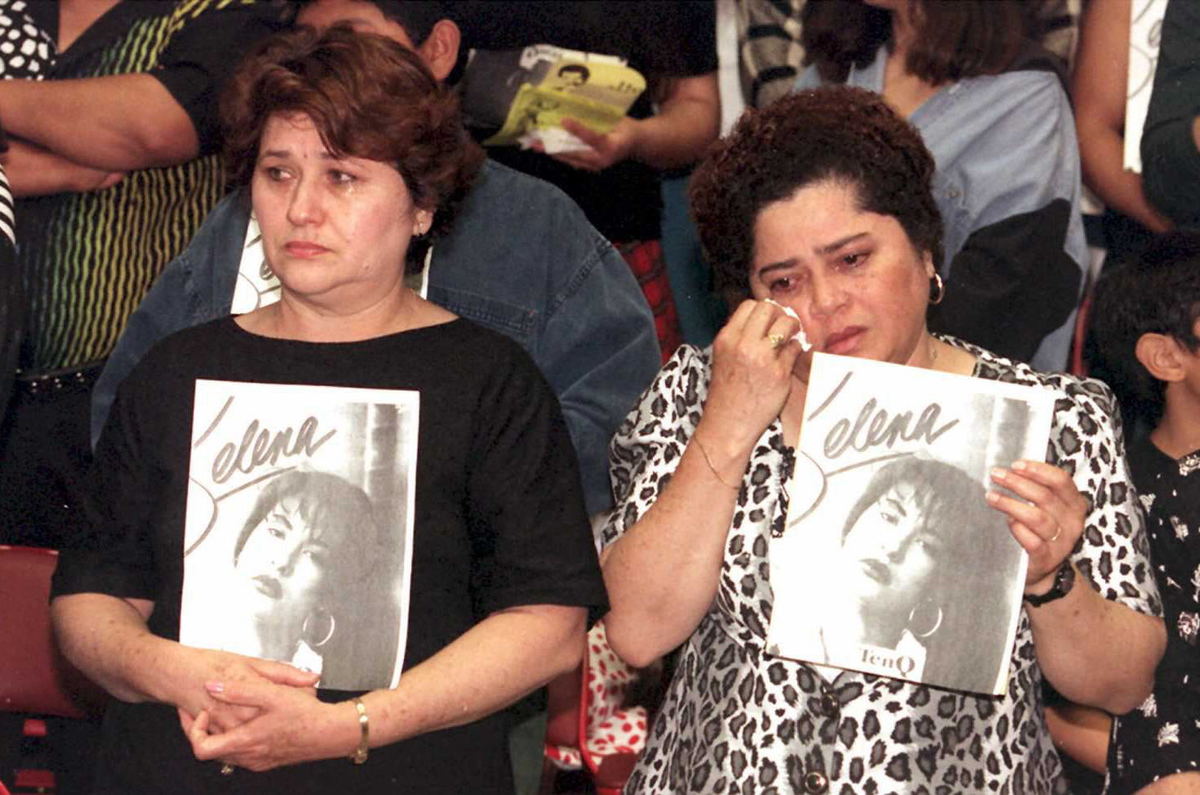 Appearing in movies
Just before her death, Selena was also planning on crossovering to be an actress. The singer had already appeared shortly as a Mariachi singer on the movie Don Juan De Marco, which starred Johnny Depp and the late Marlon Brando."It is the most bittersweet feeling imaginable," Said Jose Behar, who signed Selena and saw her soaring career. "We — her family, myself and obviously Selena — had this dream since 1989, and we now see it coming to fruition. There's this incredible celebration of Selena's music, and she's throwing the party, but she's not going to be there."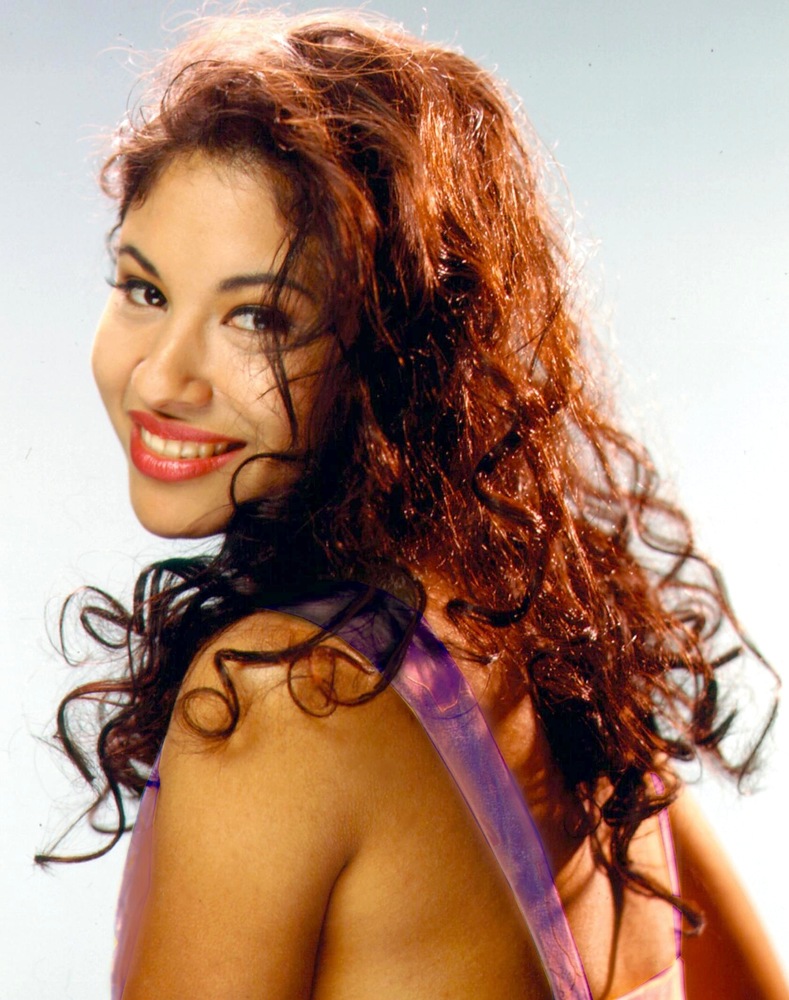 Speaking about her career
Speaking about her career, Selena said: "One reason I'm very appreciative of everything that is going on around me is because of the fact that I never expected it, and I wanted to keep that attitude." regarding their beginning as a family band, she said: "You have to take what you could get when you are getting started. We got laughed at. My father was told that we would never make it. It's gradual, a growing process. It's not like it came overnight."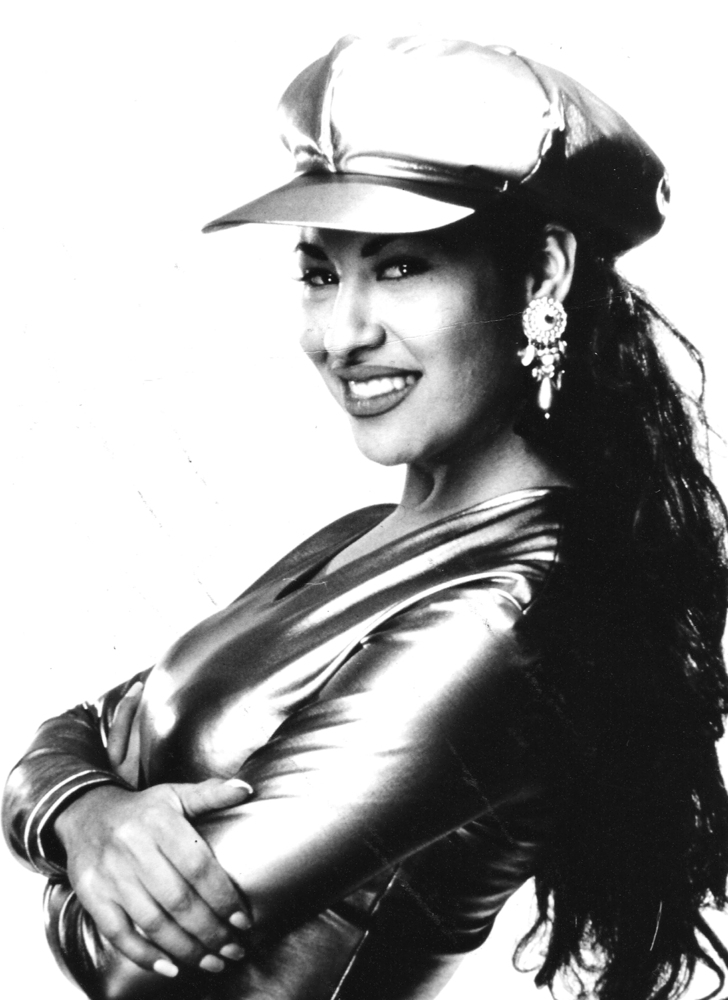 Her other dream
Everyone around the talented singer always knew that one of her dreams was to become a fashion designer. She was known for making her own outfit for her performances, always beading her boots and moccasins or sewing beads on her bras before concerts. shortly before her death, Selena was famous for wearing a purple jumpsuit custom at the Tejano awards she made by herself. After her death, her family chose to bury her with that same outfit.
She made her people proud
Many young fans of Selena back in the day often idolized her as the one who made them proud of their heritage. While many Mexicans and Mexican-Americans were battling their identities back in the 1980's, the singer broke out the glass ceiling, empowering them and their culture. one of her fans stated that: " I thought being Mexican-American was about losing the Mexican to become the American. Selena didn't, so neither should I".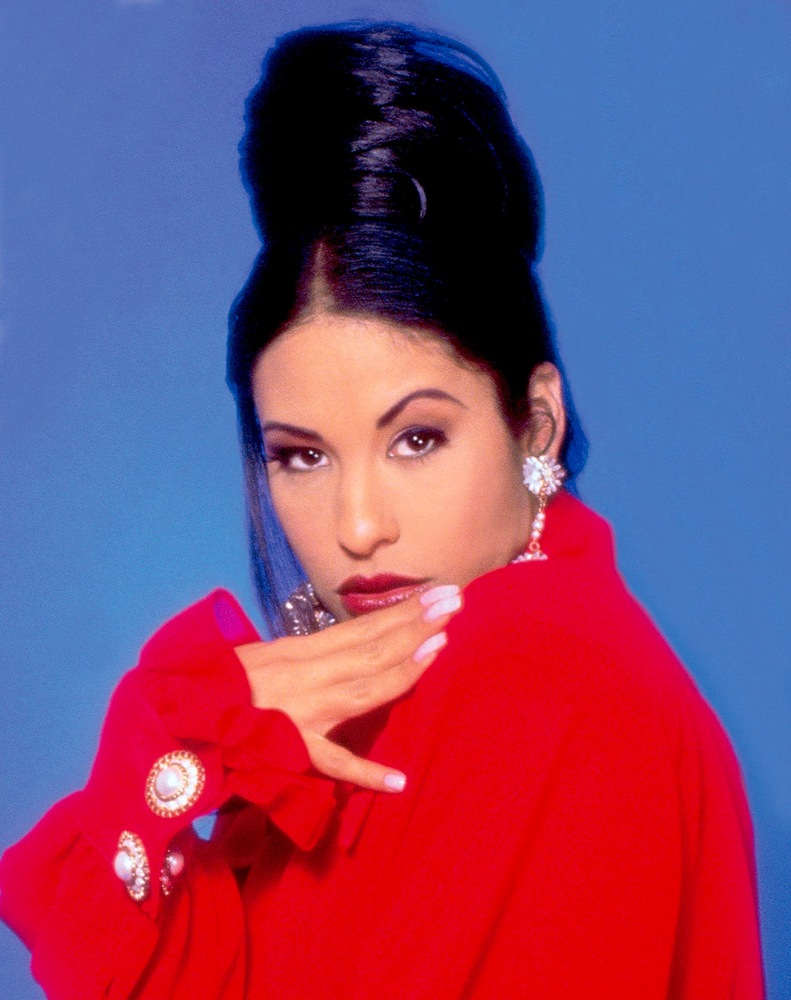 Album after her death
Selena's final studio album Dreaming of You was posthumously released shortly after her death in 1995. Upon reaching the record stores, It quickly debuted at number one on the Billboard charts and became an instant success, selling over 330,000 in its first week. The record, which was composed of songs in both English and Spanish, eventually sold millions of albums, becoming the first record in American history to be released after the artist's death to reach number one.
Mark Anthony talk about Selena
The famous Latino singer Mark Anthony knew Selena well, saying: "I had an incredible love for her. I think that Selena shines because of the way she managed her life, her talent, her career. The way she represented us…It's important that people keep remembering her as that figure. A lot of doors opened the way she achieved to open them in the market where a U.S. citizen can make a living singing in Spanish and traditional music from their country. Until this day we still feel the impact. You know? That's why for me it's an honor to say that I considered her a friend."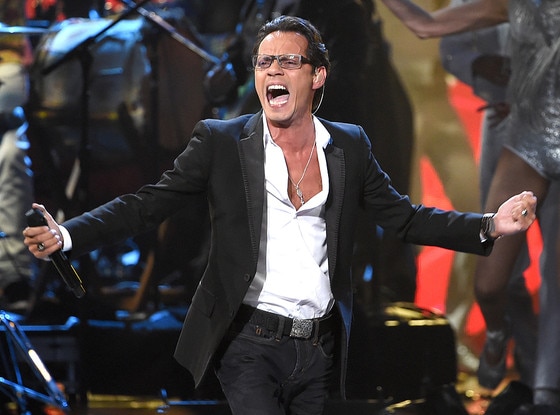 Cosmetics after her
As an honour for her legacy of beauty and glamour, MAC Cosmetics released a lipstick called "Como La Flor" after one of the most famous hits in her career.  Selena's family commented in a statement :"It just shows the love her fan base has even though she's gone; that her music still lives on and her legacy has grown tremendously since she's passed. It's a great honor to have M·A·C collaborate with Selena's name and her fans—FOR her fans."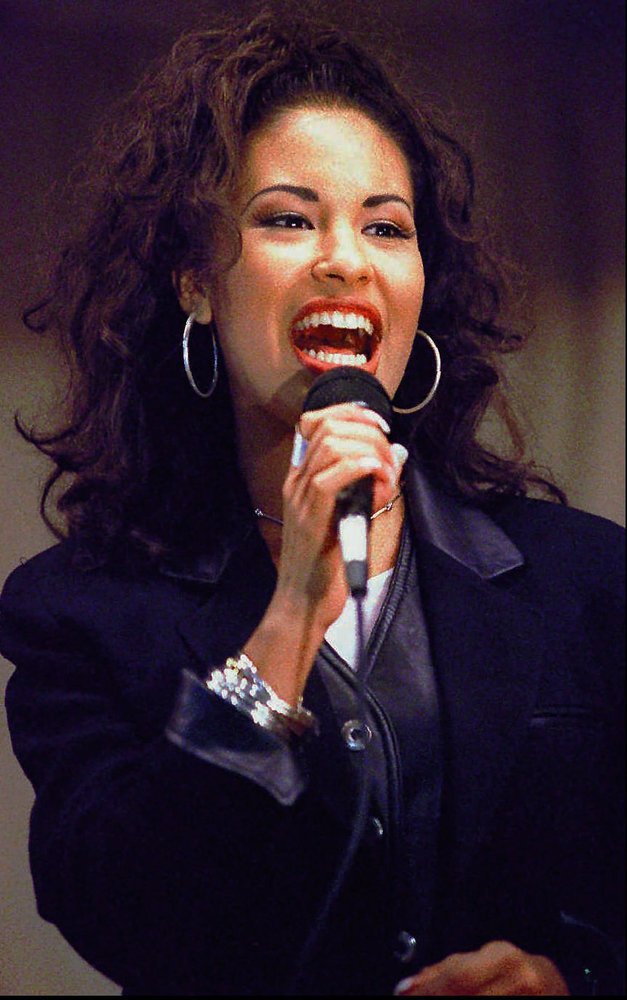 Her first commercial
Aspiring to be successful from a young age, Selena and her family worked tirelessly until their musical career took off. Selena's hard work had finally paid off when she was chosen at age 17 to appear in a Coca-Cola commercial for $75,000, a price that is considered almost astronomical in those days. During the commercial, she used the famous slogan "Can't beat it, the rhythm, the one that you get from Coca-Cola Classic", both in English and Spanish.
Museum after her
The Quintanilla family decided to build a museum in Selena's memory in her hometown of Corpus Christy, Texas. The museum is one of the famous places in the area and attracts thousands of visitors and fans every year. Inside, you could see the family's recording studio and a special section dedicated to the singer's life, containing many of her famous outfits and dresses, toys and dolls, her Grammy awards and other memorabilia.
Family memories
Her grieved family would often sit and recollect memories about the late singer. Her sibling, Abraham III, and Suzette remembered that Selena's microphones always wound up covered with her red lipstick after their show, while her father Abraham admitted that he made their stage lights out of empty peach cans. They also revealed that while Selena did what she loved most, they actually did not enjoy performing.
Her fans still love her
The impact of her murder affected deeply millions of fans across the United States, Mexico, and the rest of the world. Many of them still consider themselves as a devout fans and continue to admire her music even today, more than 25 years after her death. Many articles published in various major newspapers discussed her breakthrough role in the world of music, with some of them, including the New York Times, even compared her death to the murder of John Lennon.
Meeting with Garth Brooks
This may be a shock to many of Selena's fans, but she actually met with the famous country singer Garth Brooks. It happened after one of his shows in the area when Selena asked to visit the singer backstage. As it turned out, Brooks was one of the late Tex-Mex star favorite singers and she could not have been more excited to have a joint photo with him. We can only wonder what hits they could have produced together.